What is vinyl flooring and how is it made?
Vinyl flooring, which is also known as resilient flooring or pvc vinyl flooring, is a popular flooring option in both residential and commercial spaces. It is made from artificial and natural polymer materials, placed in recurring structural units. Due to advanced techniques that are available now, vinyl flooring sheets can even resemble hardwood, marble or stone floorings.
Vinyl flooring sheets are composed primarily of polyvinyl chloride (PVC) and is hence also referred to as PVC vinyl flooring. Another variant is when vinyl flooring is made with a combination of PVC and wood, in which case it is known as WPC and if Vinyl flooring is made from stone (calcium carbonate) and PVC, it is known as SPC.
What are the different styles of vinyl flooring?
Vinyl flooring comes in numerous colours and patterns, from budget to high-end premium range. It is available as sheet vinyl flooring, vinyl flooring planks and tile vinyl flooring.
Vinyl flooring sheets
Vinyl flooring sheets are available in six or 12-ft wide single rolls in various designs and colors that mimic wood and tile.
Vinyl plank flooring
Vinyl plank flooring has the richness, deep texture and look of real hardwood flooring. Most types of plank vinyl flooring have a foam core that delivers rigidity and strength.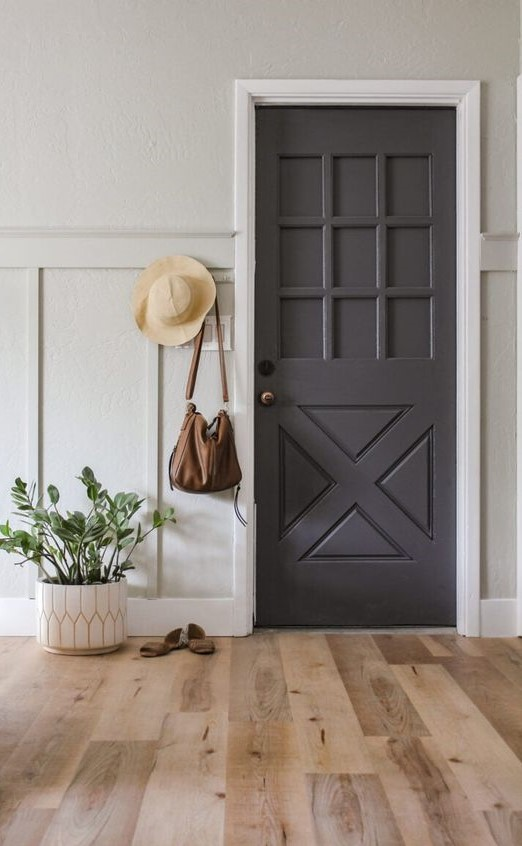 Vinyl tiles flooring
Vinyl tiles comprise individual squares that, when assembled, give the appearance of stone tiles. One can add grout between the vinyl flooring tiles to give a realistic look that is akin to ceramic tiles. Luxury vinyl flooring tiles are designed using 3D printers and can mimic almost any natural stone or wooden flooring that is traditional, rustic, exotic wood or even modern industrial designs. Luxury vinyl flooring sheets are thicker than standard vinyl and has sound-absorbing properties.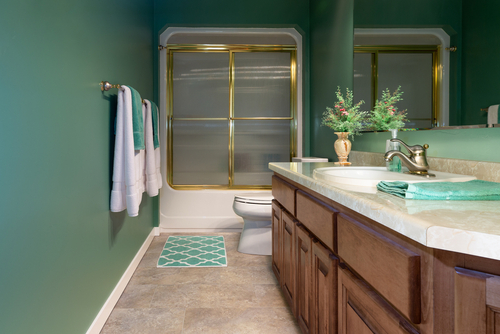 Wide variety
Vinyl floorings come in amazing designs, colors, patterns and textures resembling wood, marble, stone, decorative tile and concrete, which can enhance any home decor style. Vinyl flooring sheets are quite inexpensive as compared to wood, marble, or stone flooring.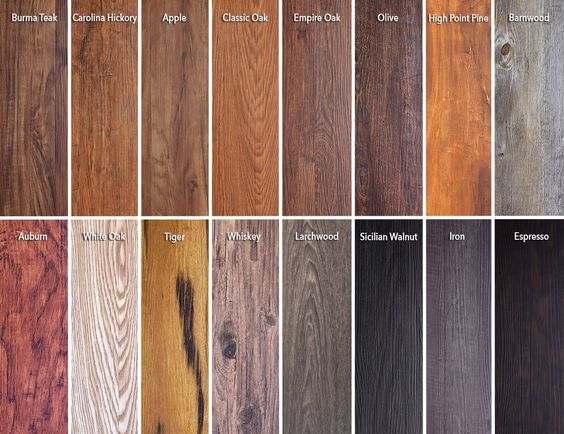 How do you install vinyl flooring?
Vinyl flooring is easy to install as it is glued to the sub-floor, or it can be merely laid loose, over the original flooring. Vinyl flooring (tiles or planks) is glued with liquid adhesive or has a self-stick adhesive back. Vinyl offers more options for installation – click-and-lock planks, as well as peel-and-stick, glue down and so on. Vinyl sheets are slightly difficult to manage, as it is heavy and requires precise cutting around the shapes and angles.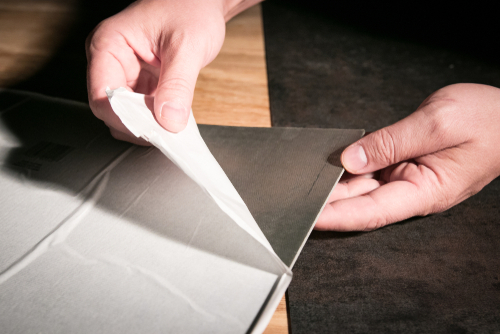 How long do vinyl floors last?
Vinyl floors last between 5 and 25 years but this depends on various factors like how you have installed it, quality, thickness of the vinyl flooring and maintenance. Also, if a part of the vinyl floor gets damaged at any time, then it's a good idea to replace it than trying to get it fixed.
---
Post time: Apr-28-2023