SPC floor is a kind of calcium powder polyvinyl chloride as raw material, through multi-layer compression, made of a kind of ground decoration material, with zero formaldehyde, waterproof, fireproof, easy installation and so on. The structure of SPC floor consists of 5 layers of material:
Uv layer: floor surface protective film, isolate surface stains bacteria into the floor layer;
Wear-resistant layer: through the polymer layer, protect the floor color texture is not worn for a long time;
Color film layer: 1:1 reduction of real wood grain, so that the floor wear-resistant case, more advanced;
Medium material layer: polymer material layer, to ensure that the floor size is stable, not easy to deformation;
Bottom layer: polymer material, to ensure that the floor is cold preheating, control its shrinkage;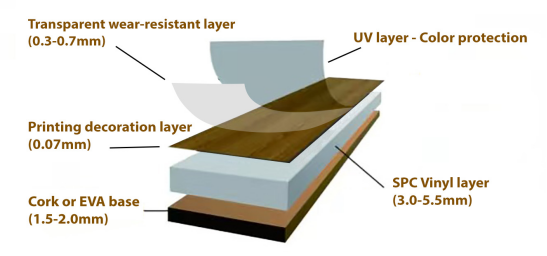 The advantages of SPC flooring
1. Zero formaldehyde
Now the most exquisite home decoration is environmental protection! And composite wood floor, in the production and construction process are inseparable from glue, glue contains formaldehyde, easy to cause pollution. SPC floor production and construction process without glue, there is no formaldehyde pollution problem.

2. Thin texture
The thickness of SPC floor is only 5~12mm, compared with the composite floor of 1.5cm, much thinner. The thinner the material, of course, the better. If the home is paved with floor heating, the heat loss will be less.

3.Not afraid of water
Wood floor afraid of water this we all know, home humidity is heavy place can not shop. But SPC is not the same, its surface after special process treatment, no pores, water penetration, it is not a problem in the toilet.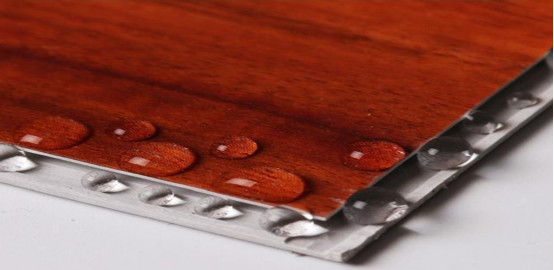 4.Wear resistant
SPC floor has a layer composed of polymer wear layer, wear resistance is several times of ordinary floor. Even the use of steel wire ball on the surface of the vigorous friction will not leave traces. To be honest, if it were wood floors, it would be ruined.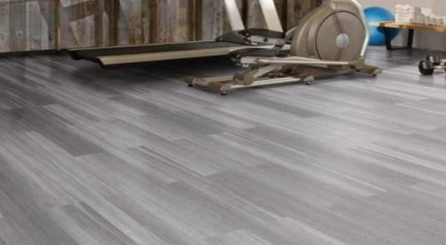 5.Fast heat conduction
The main material of SPC floor is calcium powder. The thermal conductivity of calcium powder will be better, so if you want to shop floor heating, choose SPC floor will be more appropriate. Energy saving effect is good, the focus will not have any harmful gas production.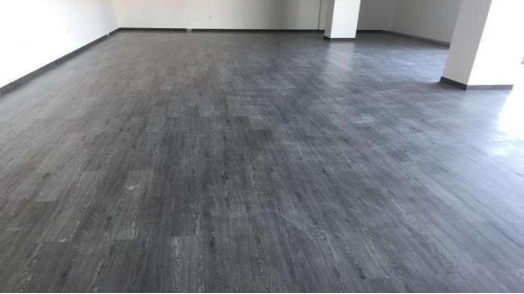 6.Fire prevention
SPC floor fire resistance to b1 level, fire resistance is much better than wood floor. This is why many public Spaces are paved with this material.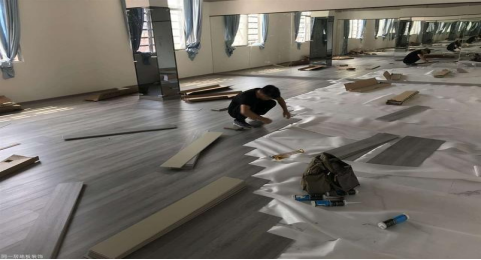 7.Cheaper
SPC floor cost-effective, compared to composite flooring much cheaper.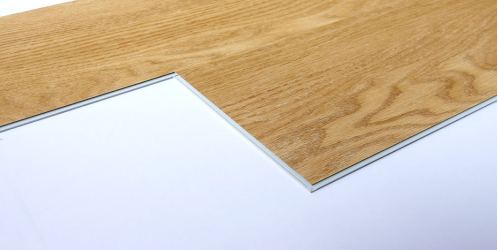 ---
Post time: Mar-07-2023