Waterproof Wood Grain 4mm 5mm 6mm 7mm 8mm LVT Pisos Tile Click Lock Laminated PVC Vinyl Plank Floor SPC Flooring With IXPE
Product Detail
Product Tags
What Exactly is LVT flooring?
However, despite its current popularity, we frequently hear many misconceptions about its characteristics and capabilities.
To avoid confusion, we are going to examine the age-old question, what is LVT flooring?
We'll also look at how LVT flooring is made and the advantages of using LVT for your next flooring project.
How is LVT flooring Made of?
LVT can be found everywhere from airports and hotel lobbies to schools, hospitals, and more. It has quickly become one of the most popular commercial flooring options in today's market.
However, despite its current popularity, we frequently hear many misconceptions about its characteristics and capabilities.
To avoid confusion, we are going to examine the age-old question, what is LVT flooring?
We'll also look at how LVT flooring is made and the advantages of using LVT for your next flooring project.
1. Development and Research
Research and development teams aim to simulate and evaluate new innovative concepts through trial and error from the start.
Large quantities of raw materials are mixed in order for the team to study their interactions.
Polyvinyl chloride resins (PVC) and calcium carbonate are used as raw materials in the production of LVT.
Once the team has a satisfactory compound to work with, the calendaring process can begin.
2. The Calendaring Procedure
The calendering process "rolls or squeezes" the compound into a continuous sheet using a series of heated rollers.
The width and thickness of the sheet can be precisely controlled and consistent by manipulating the rolls.
After passing through the heated rolls, the sheet is sent through a cooling section before being sent to lamination.
3. The Lamination Procedure
Lamination is a continuous process that bonds one layer to the next using heat and pressure until all layers are fully formed.
The tiles are made up of the four layers listed below:
Sound-absorbing backing layer with textured grip
Fill layer - Indentation resistance stability layer
Print layer - Some premium types of LVT are made with realistic, 3D visuals that can be installed to look like ceramic or stone.
Wear layer - The wear layer is critical to the longevity of your tiles.
Clear coatings, such as aluminum oxide, will keep your flooring from wearing out quickly.
The sheet enters the embossing section once the layers are fully formed.
4.Embossing Method
Here, engraved rollers apply the textured design to the face of the product, which can be a light "tick" or a "deep" emboss, using heat and pressure.
Following the application of the texture, the scratch and scuff Top Coat will be applied.
The slabs are then placed in an annealing oven, which uses heated air to raise the temperature of the entire slab, relieving any stress between the layers.
This process is used as "insurance" to produce a stabilized product that reduces the possibility of "doming or cupping" due to stresses between the layers in the finished planks.
The slabs are then palletized and transported to Inspection, the final stop.
5. The Inspection Procedure
During the inspection, the slabs are brought into an air-conditioned room that is kept at the same temperature all year.
This is significant because it keeps the product uniform during the milling process, allowing for consistent milling from one board to the next.
Inspection of each slab prior to milling allows technicians to inspect and mark defective areas.
The non-defective slabs will then be loaded into the press, which offers a variety of product sizes, and milled.
After milling, the product is boxed, wrapped, stacked on a pallet, and shipped.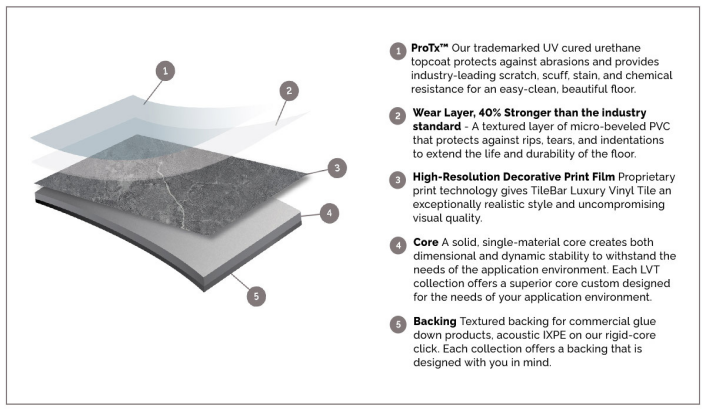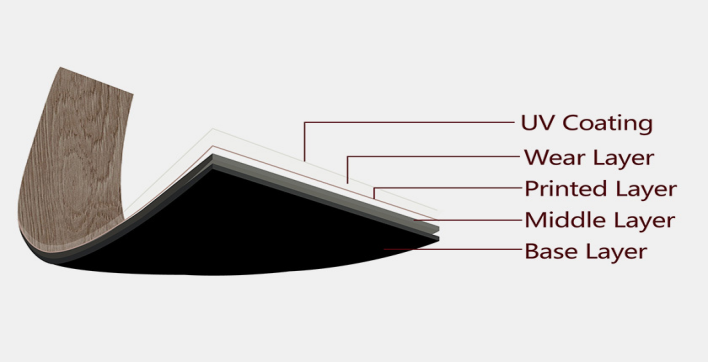 Name
Vinyl flooring (LVT flooring,click LVT flooring)
Color
Based on 3C lap dip series number or as your samples
Board Thickness
2.0mm/2.5mm/3.0mm or customized
Wearing Layer Thickness
0.2/0.3/0.5/0.55/0.7 mm or customized
Surface Texture
Deep Grain,Wood Grain,Marble Grain,Stone,Carpet
Surface Treatment
UV-Coating
Installation
Click system,Loose lay,Dray Back/Glue Down
Delivery Time
15-25 days
Size
Inch or MM
914.4*152.4mm*2.0mm, 36pcs/ctn,120ctns/pallet,10pallets/20GP
914.4*152.4mm*2.5mm, 30pcs/ctn,120ctn/pallets,10pallets/20GP
914.4*152.4mm*3.0mm, 24pcs/ctn,120ctns/pallets,10pallets/20GP
457.2*457.2mm*2.0mm,30pcs/ctn,100ctns/pallet,10pallets/20GP
457.2*457.2mm*2.5mm,24pcs/ctn,100ctns/pallet,10pallets/20GP
457.2*457.2mm*3.0mm,20pcs/ctn,100ctns/pallet,10pallets/20GP
Project Solution Capability:
graphic design, total solution for projects, Cross Categories
Place of Origin
Shandong China
Product Type
Vinyl Flooring
Usages
Indoor
Features
Waterproof,Wear resistant,Anti-slip,Moisture Proof,Fireproof,durable, anti-scratch, anti-bacterial.
Market
Export to American,Canadian,European Market,Part Asia,Africa Countries.Australia Market
Warranty
10 years for commercial and 25 years for residential
Material
PVC, Recycle
Certificate
CE, ASTM, Floor score, Green Guard, GB, ISO9001
Supply Ability:10000 Square Meter/Square Meters per Day
Lead time:
| | | | | |
| --- | --- | --- | --- | --- |
| Quantity (square meters) | 1 - 1000 | 1001 - 2000 | 2001 - 5000 | > 5000 |
| Lead time (days) | 10 | 20 | 30 | To be negotiated |
Packaging & delivery
Packaging Details:  Carton+Pallet
Port: Qingdao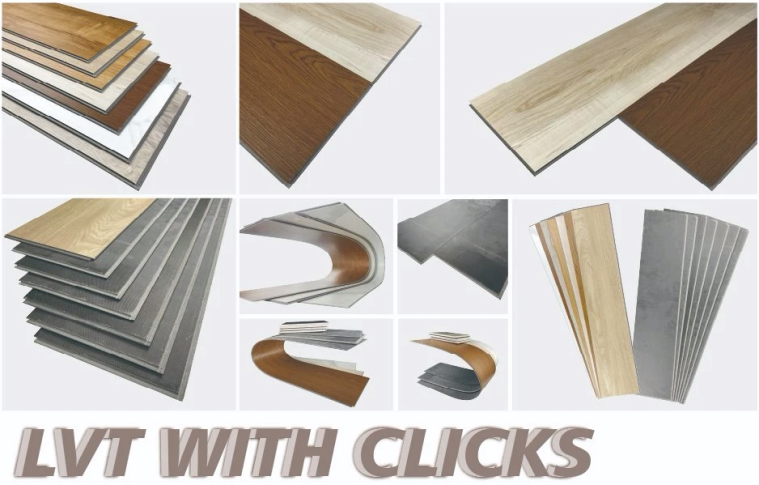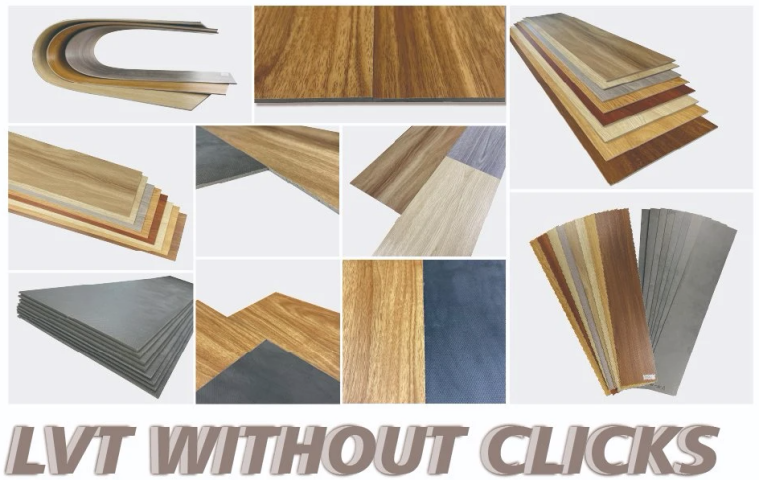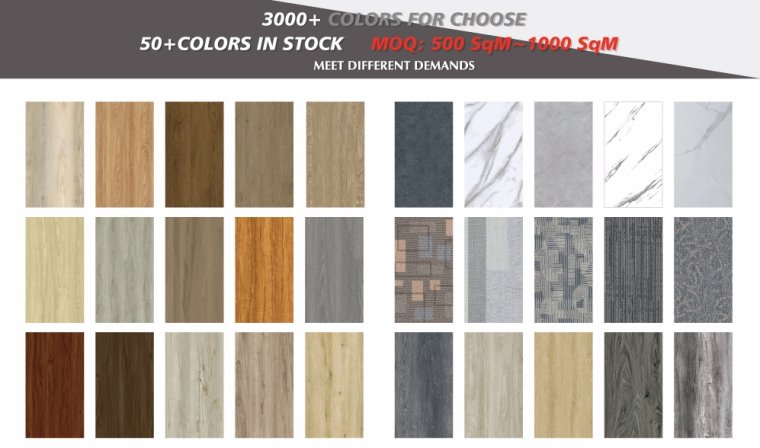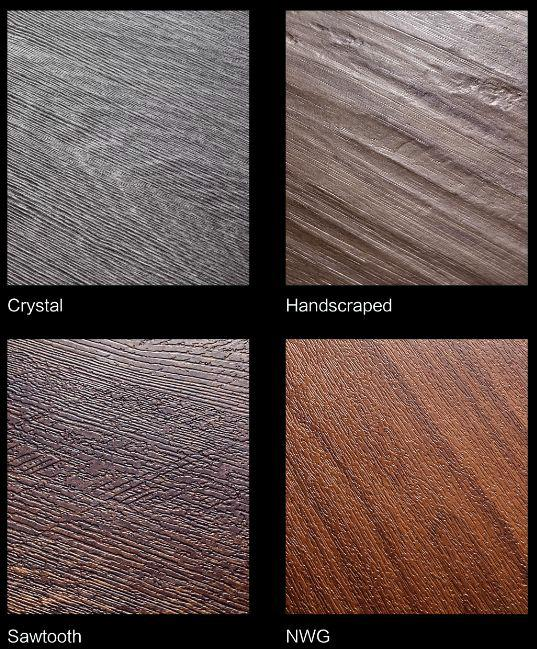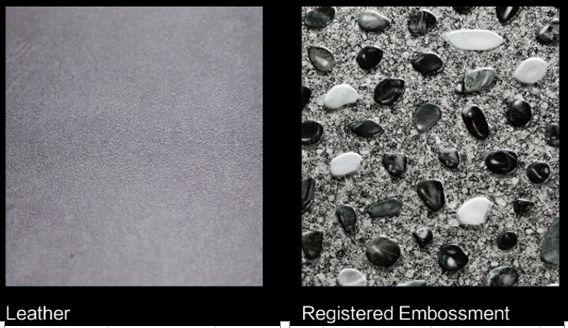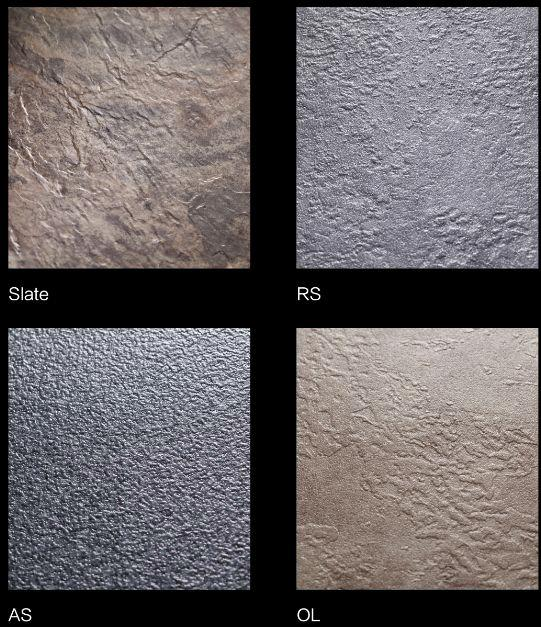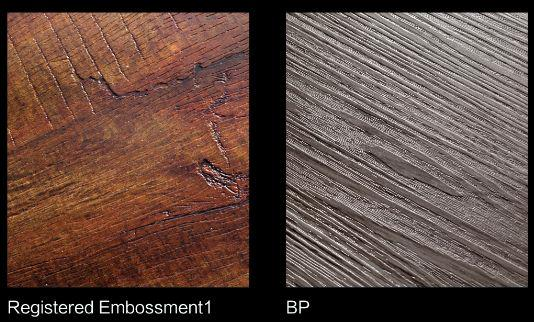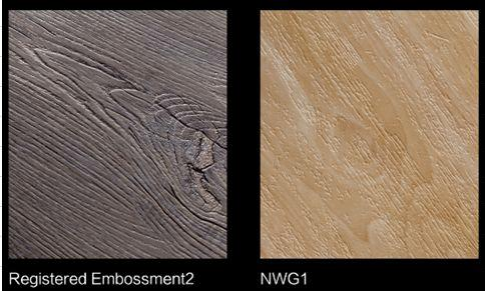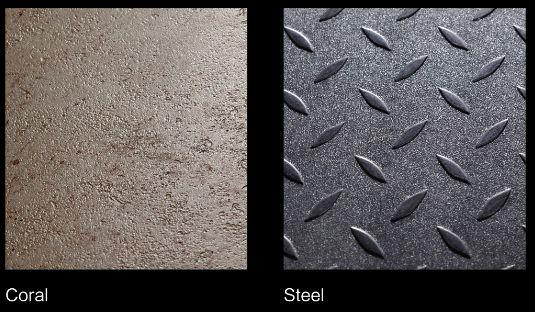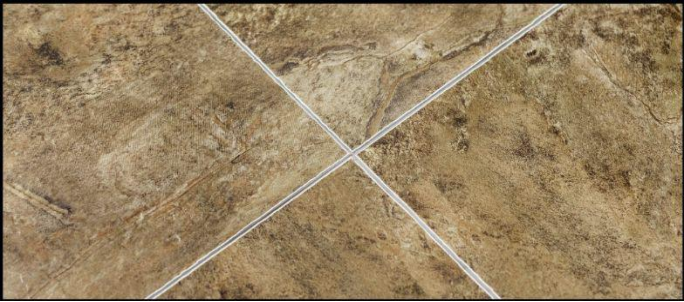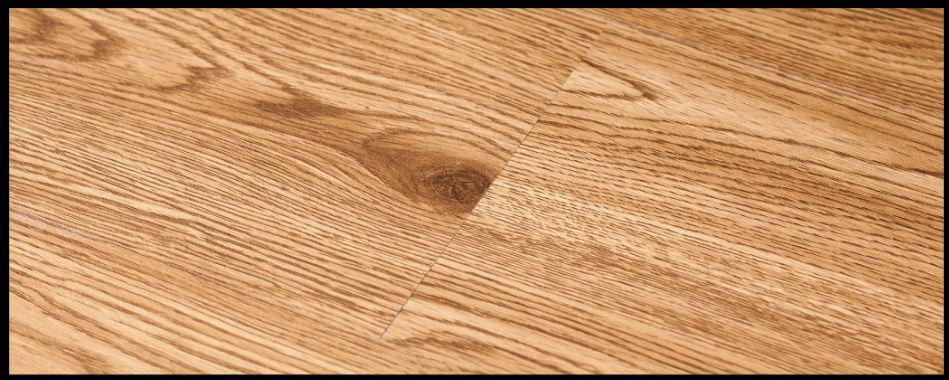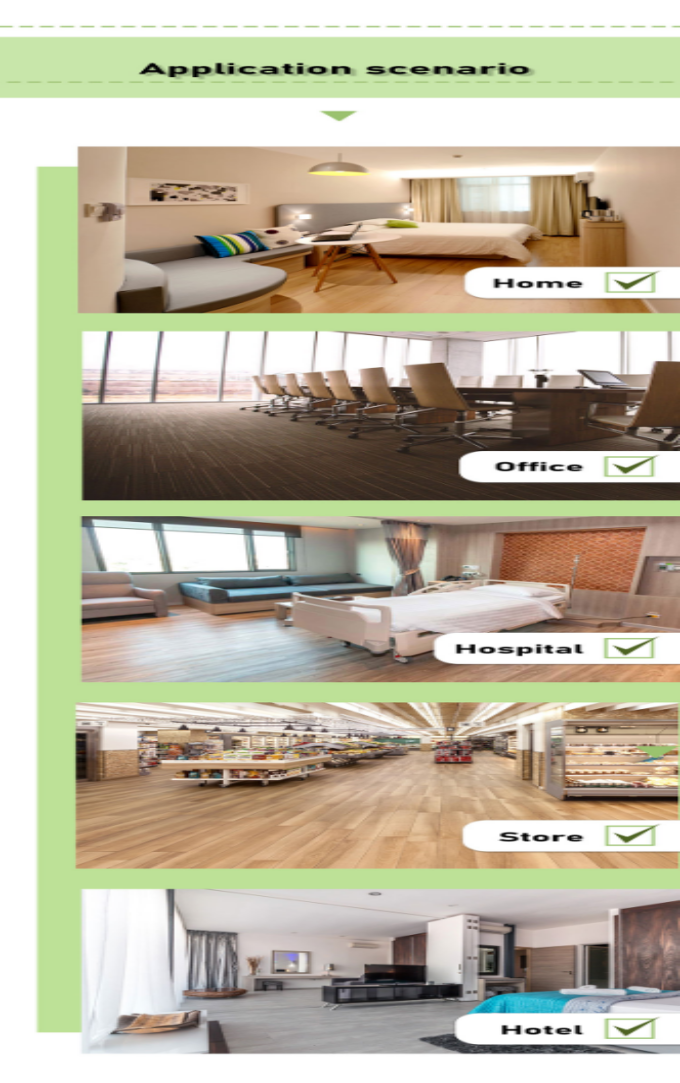 Glue Down application, also known as "dryback"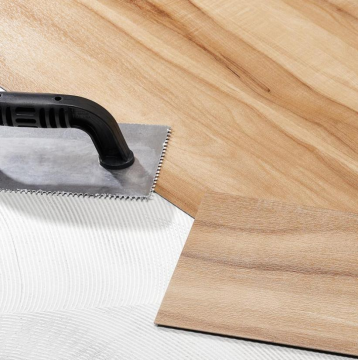 Rigid Core Click application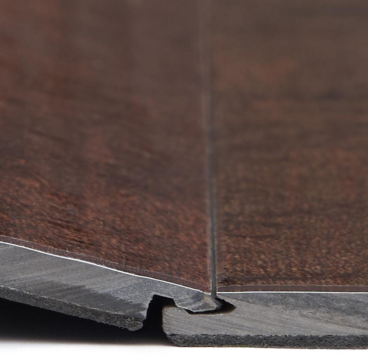 There are multiple luxury vinyl flooring constructions that have been engineered to answer the different needs in both commercial and residential spaces. Innovations in the LVT product category have made the installation process easier for home-owners and installers.
1.Glue Down: Also known as "dryback," glue down is the most commonly used in commercial applications because of the heavy foot-traffic environments and heavy rolling loads. This installation method requires the use of an adhesive when installing. There have been many innovations with adhesives in the past 10 years beyond the traditional troweled-on application, including roll-on, peel, and stick, and spray adhesives.
2.Click: Unlike glue down, click does not require the use of adhesives, as the planks or tiles are installed by using the tongue and groove locking system on the edges of the product. This provides for a quicker and easier installation versus glue down/dry back. However, traditional click LVT has issues with sub-floor irregularities and dimensional stability, so it has mostly been replaced by the improved rigid-core click product category.
3.Rigid Core Click: This LVT has an installation process similar to the click LVT, but typically has a thicker and more rigid construction. The rigid core LVT construction provides better resistance to indentations, better dimensional stability, and added comfort-under-foot. There are 2 general rigid core categories: WPC (wood plastic core) and SPC (solid polymer core or stone plastic composite). WPC was the original rigid core construction introduced in the US market but experienced issues with product construction and dimensional stability. SPC flooring was introduced to fix the flaws that WPC flooring experienced, offering a more structurally stable and waterproof construction.
4.Loose Lay: This LVT version is a thicker product construction versus glue down (typically 5.0mm). Most manufacturers promote loose lay LVT in smaller spaces with no rolling loads since minimal adhesive is required around the perimeter. The manufacturers recommend an adhesive be applied to loose lay LVT in a medium-sized room (width of the room larger than 20 feet) on the perimeter of the room, or even a grid of adhesive every 8 feet. In applications with heavy foot traffic or rolling loads, manufacturers recommend doing a full spread of adhesive with loose lay which turns it into a glue-down installation. The benefits of loose lay are a quicker installation process, acoustical benefits, use on sub-floors with high moisture content, installation over existing floors, and more comfort-under-foot.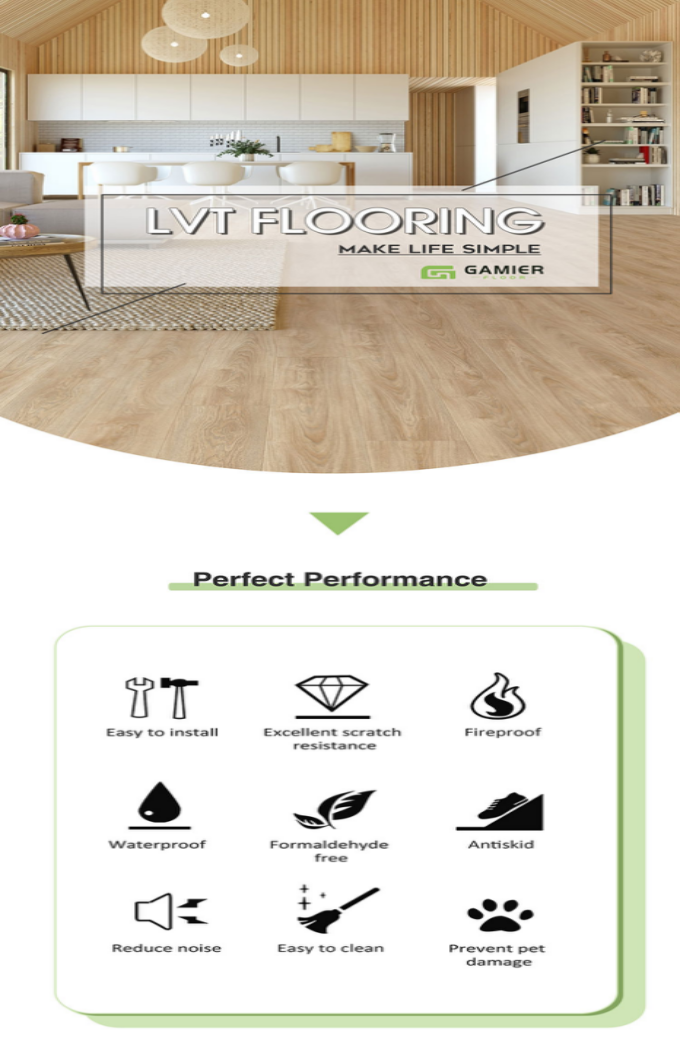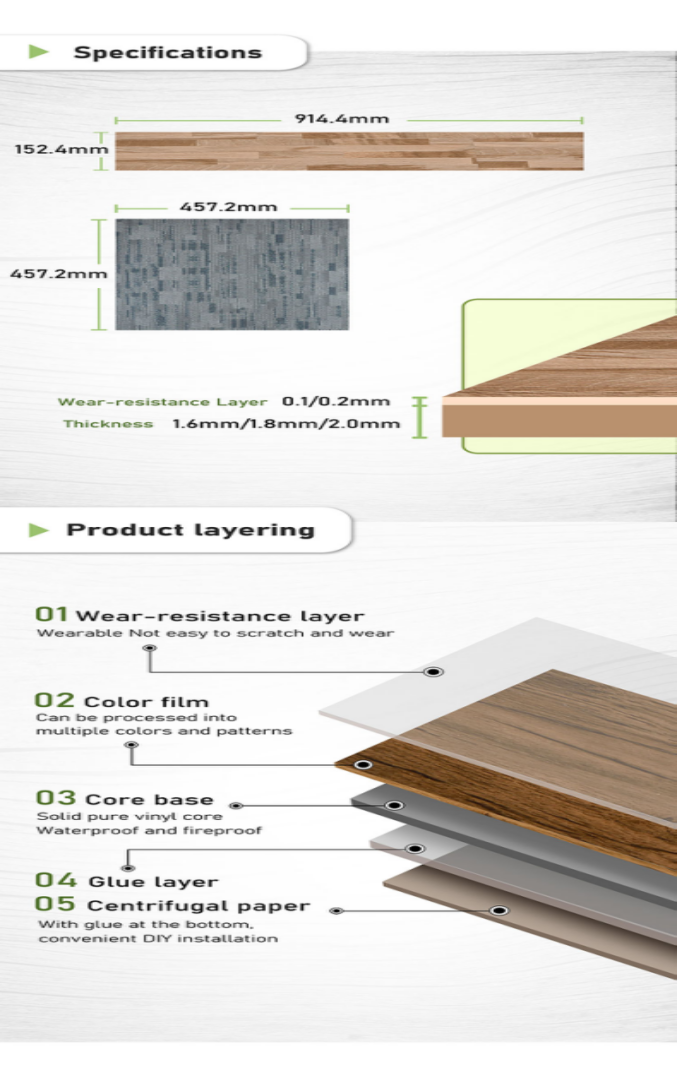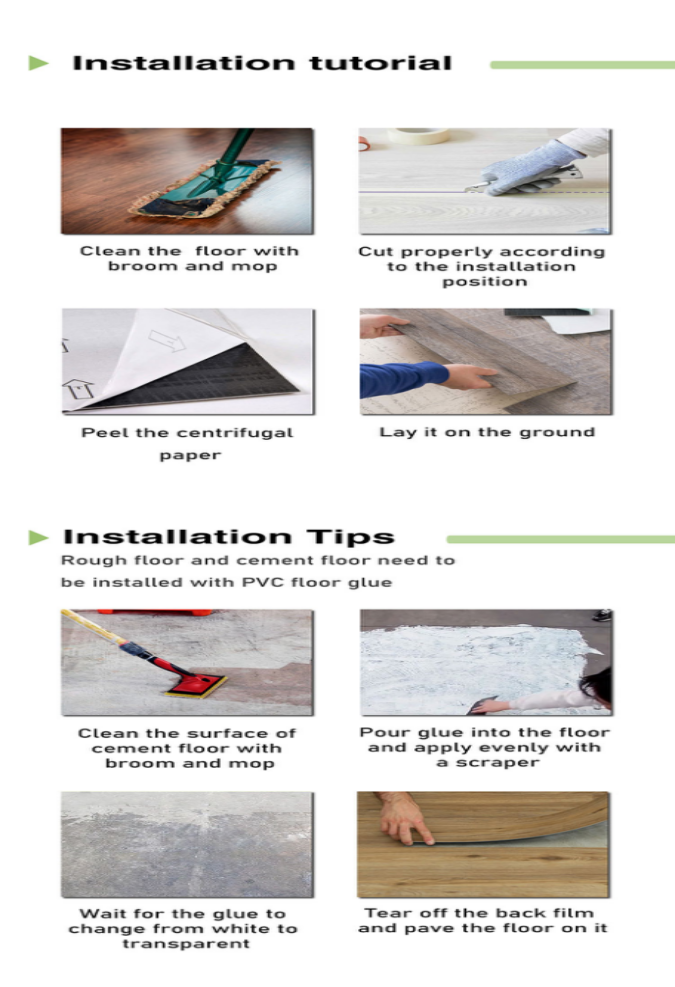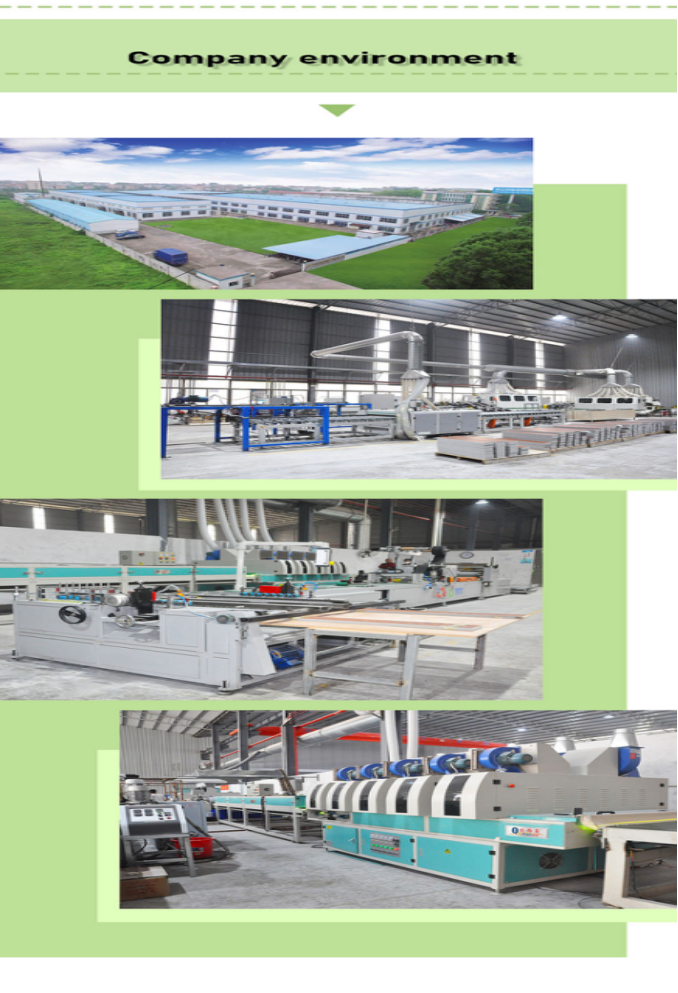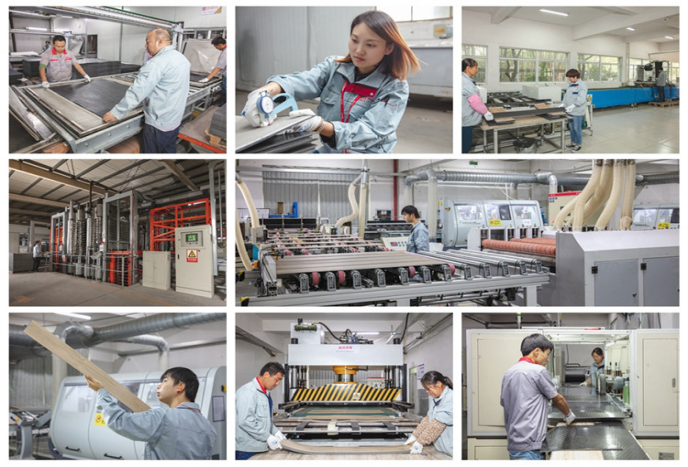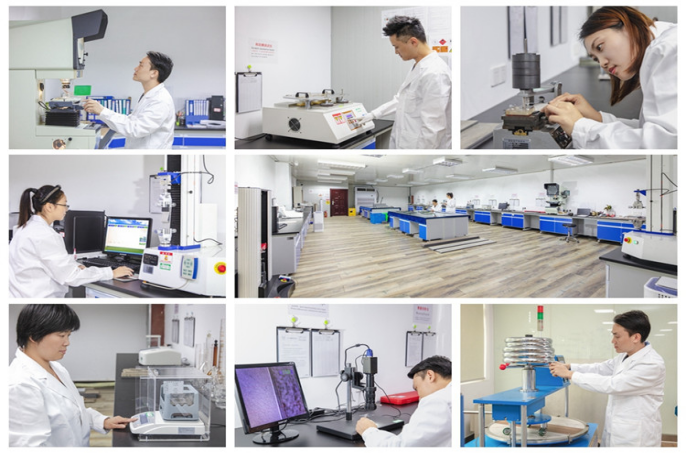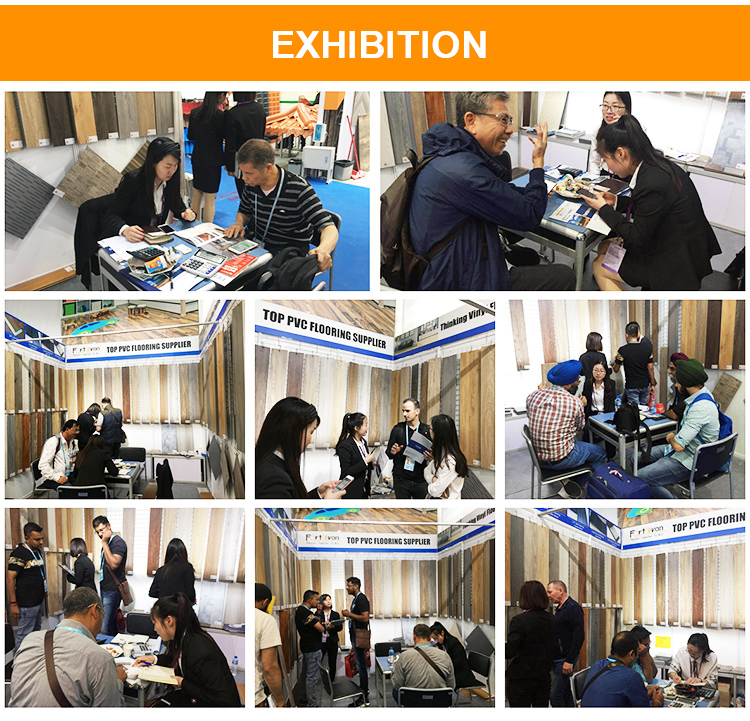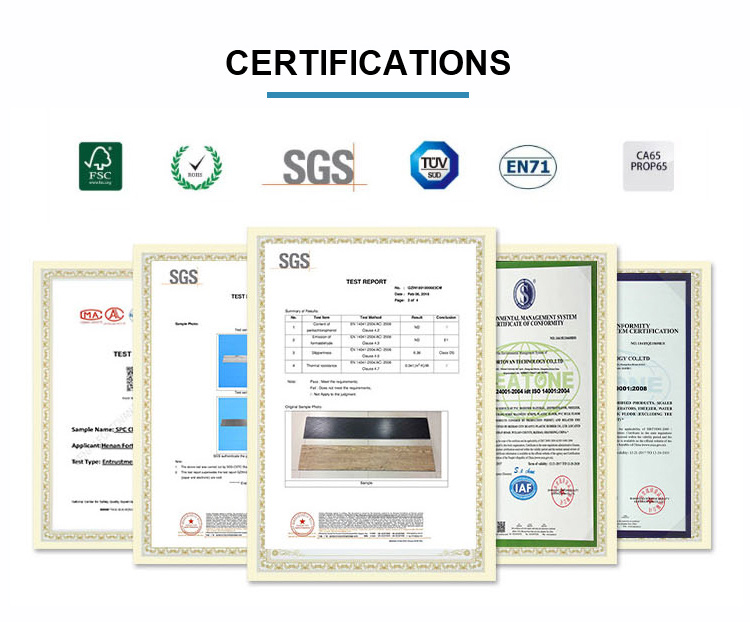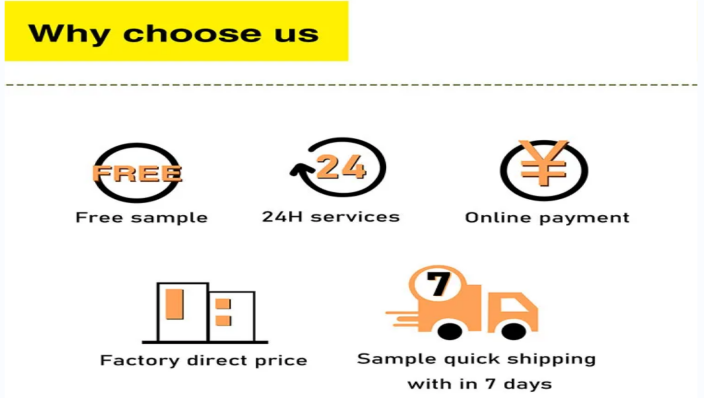 1.How do you guarantee the quality of your PVC vinyl flooring?
   Each step is strictly controlled by the QC team to make sure all our products turn out great.
   Our products have a limited warranty as long as 7~15 years.
2.How about the delivery time ?
   Lead time since receipt of 30% T/T deposit payment : 30 days . (Samples will be prepared within 5 days.)
3.Do you offer other products besides PVC vinyl flooring?
   Yes. Besides PVC vinyl flooring we also provide as T-molding, skirting , Click system vinyl flooring, WPC vinyl flooring AND so on interior decoration material.
4.Do you charge for the samples ?
   According to our company policy ,We provide free samples ,But the freight charges need customers pay.
5.Can you produce according to customers' design ?
   Sure,We are professional manufacturer ,OEM AND ODM are both welcome .
---
Previous:
Uniclic Patent System PVC Vinyl Floor Resilient Flooring Quick Click LVT Click Flooring Prices
---